Van Alstyne Roll Off Container Rental
Cleaning out your home? Renovating a home to sell? Whether you're a homeowner, contractor or small business owner, Alford Services is proud to provide you with on time Van Alstyne roll off container rentals.
Our company offers three sizes of dumpsters. The 11 yard size is ideal for smaller projects.  The 20 yard size is ideal for home renovation projects, spring cleaning and moving in and out of properties. The 30 yard size is best for larger projects such as landscaping or fixing up a foreclosure.
If you're not sure which size roll off dumpster rental in Van Alstyne TX you need, call us and we'll help! We can also quote you on both sizes so that you can compare.
Why Choose Alford Services
Here are some of the reasons for choosing our Van Alstyne dumpster service for your next project!
On time delivery and pickup
Competitive, flat rate pricing
Free dumpster quotes
Good condition with a rear door
Friendly, professional dumpster service in Van Alstyne TX
Locally owned and operated
What are the Reasons for Needing a Van Alstyne Dumpster Service?
Anytime you have a project or cleaning job to do and the waste can't sit on the curb, you need a roll off container to collect the garbage. Just about everything can go into a Van Alstyne roll off container rental, with the exception of batteries, tires, oil and paint.
When you're finished with the dumpster, we'll pick it up and take care of the waste! It's as simple as that! With upfront, competitive pricing on all Van Alstyne roll off dumpster rentals, you'll know exactly what to expect before starting your project.
Here are some of the most common scenarios that our customers use a roll off container rental in Van Alstyne TX for.
Spring cleaning
Kitchen or bath renovations
Landscaping projects
Moving in or out of a home
Fixing up a foreclosure
Demolition
Tree and brush removal
Remodel projects
For your free quote on a Van Alstyne roll off container rental, call Alford Services today!
11 Yard
$315
Up to 1.5 Tons
Perfect for homeowners doing small clean-up or renovation projects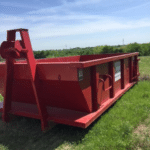 12′ x 7′ x 30"
5 day rental period - call office for additional details
Overages are billed at $65 per ton
Items not allowed: tires, oil, paint & batteries
Sign Up Online
20 Yard
$445
Up to 3 Tons
Perfect for doing moderate clean-up or renovation projects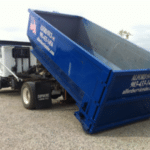 16′ x 7′ x 6′
Rental period varies – call office for details
Overages are billed at $65 per ton
Items not allowed: tires, oil, paint & batteries
Sign Up Online
30 Yard
$545
Up to 5 Tons
Perfect for contractors doing large clean-up or renovation projects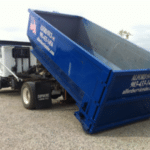 22′ x 7′ x 6′
Rental period varies – call office for details
Overages are billed at $65 per ton
Items not allowed: tires, oil, paint & batteries
Sign Up Online