Residential Trash Service
Need weekly residential trash service?  We offer standard (1 polycart) and extended (2 polycarts) service.  Call us today to have or more trash containers delivered to your home and we'll empty it every week. Note: you may use your own container – the price is the same.
Current customers:
Please have trash containers out by 7:00am
Please bag all loose trash and keep the container clean and free of pests!
Note: items not allowed include rocks, bricks, concrete, manure, batteries, tires, oil or paint
1 Polycart Service
Weekly Service
2 Polycart Service
Weekly Pickup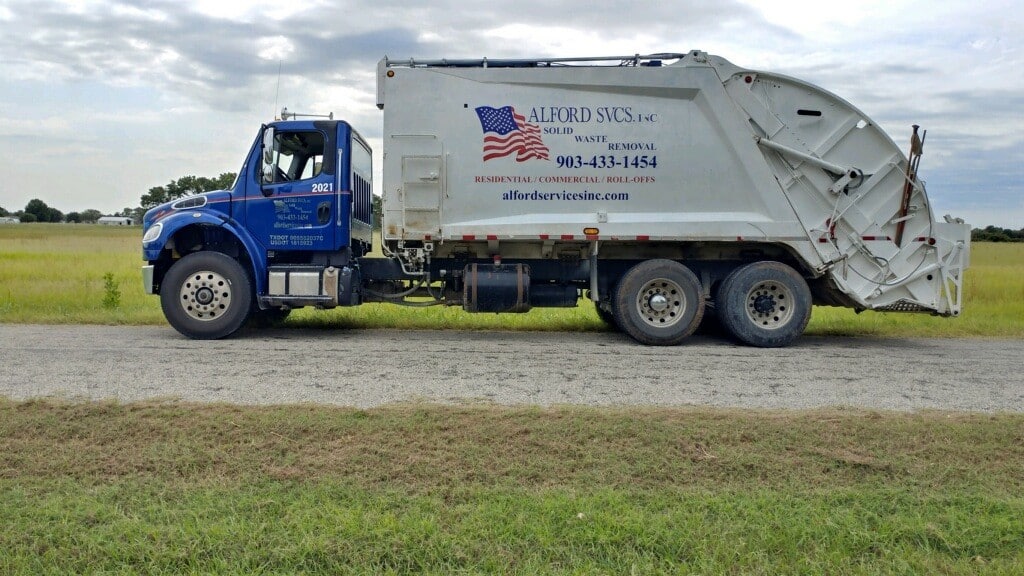 Polycart cleaning tips:
Spray your polycart with a mixture of dish soap and water
Let it soak for 15 minutes or longer, if needed
Scrub thoroughly
Use bleach if needed
Spray for pests under lip, handle and bottom of container
2019 Alford Services, Inc.