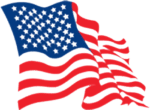 Local Trash Container Delivery and Pickup,
Excavation, and Land Clearing Services 
Affordable – Reliable – Professional
North Texas Roll Off Containers
Alford Services is proud to be a part of the North Texas community. We have been serving residential and commercial customers since 1996, and we look forward to building new relationships in the coming years. Whether you need North Texas roll off containers for a home improvement project or excavation services for a current or future development, you can count on our team to deliver the professionalism and experience you deserve.
We Put Health and Safety First
Our family owned and operated company provides a wide range of services such as trash collection, excavation services and roll off containers in North Texas. Everything is handled environmentally responsibly, as we care about the environment and the health and safety of our customers. For example, if you use our demolition services in North Texas, our contractors will perform the proper inspections before obtaining the permits.
Why Choose Us for Your Next Project
If you hire Alford Services for your next DIY home improvement project, you can expect reliable equipment and vehicles, friendly contractors and efficient results. All trucks and vehicles are operated by trained and licensed professionals, and the highest safety standards are followed. We are also trained to handle hazardous waste and materials including asbestos.
Here are a few more things to know about our North Texas demolition services.
Great communication. We've heard many customers complain that it's hard to get a hold of excavation companies, but that's not the case with us! We answer the phones and return calls. We'll also keep you up to date on the situation regarding your excavation project.
Reasonable rates. We are not brokers, which means we can save you money on North Texas roll off containers. We own our equipment, so the savings are passed down to you. This also allows us to service customers quickly!
Professional service. Safety is important when providing excavation services in North Texas. We must consider the safety of you, your neighbors and our workers. This is why we always put safety first by following the rules, conducting the proper inspections and obtaining the correct permits.
Don't tackle a home improvement project without Alford Services by your side! We'll make sure that you get the proper North Texas roll off containers and excavation services when you need them!
Just a quick note, as a new customer – we want to let you know how much we appreciate our new dumpster service. You guys have done a great job getting us set up and going. Really nice service that completely solved a major headache for us!
Thanks and keep it up!
W.
Good morning,
I just happened to be working near the window this morning when the trash crew at my address in Van Alstyne, picked up our bins. I wanted you to know that these men do an exceptional job emptying and properly putting the bins back. The driver is careful as well as the gentleman who watches over the bins on the street. I wanted to pass along my thanks to these men as they have always done such a good job, both today and in the past.
Have a great day,
T.
Was really sad to hear that we have to switch to city water, sewage and trash services. Alford Services out of Gunter Texas is simply put, a great great company. They were always on time and if the guys saw you struggling to get stuff to the curb they were willing to help. Really going to miss them but I wish them the best. Thank you Alford!!
Robert D., Frisco
We have been very pleased with our trash service. When we moved to a neighborhood without city services, Alford was extremely easy to work with, picked up all our moving boxes, and even offered to pick up extra trash if needed that wouldn't fit in the bin. Great customer service. Great local business.
Emilia K., Celina

Alford Services, inc.
PO Box 516
Gunter, TX 75058
Business Hours
Monday: 8am-5pm
Tuesday: 8am-5pm
Wednesday: 8am-5pm
Thursday: 8am-5pm
Friday: 8am-5pm
Saturday: 8am-12pm

We Proudly Serve North Texas!