Valley View Roll Off Dumpster Rentals
Why do our clients choose Alford Services for their Valley View roll off dumpster rentals? At Alford, we understand that you need responsive, reliable dumpster services — when it is time for the waste to go, you need it gone!
We are pleased to offer on-demand retrieval of our Valley View dumpster containers. All you have to do is call, and we can be on our way to pick up your roll off dumpster. Our clients use roll off dumpster rentals in Valley View TX for all kinds of residential and commercial applications.
With Alford, you never have to worry about excessive fees or charges — we are a local business that offers competitive pricing because we own our own containers. With minimal overhead, we are able to pass on the savings to our valued clients. Let us show you why the smart consumers choose Alford for their dumpster containers in Valley View TX.
Reasons you may use our Valley View roll off dumpster rentals
Dumpsters are a great option for clients who are working on a home renovation or landscaping project, and they simply cannot fit everything in their trash bin. We recommend the use of Valley View dumpster containers if you are:
Pulling out bushes or cutting down unwanted trees
Moving to a new location and looking to rid yourself of old, unwanted items
Getting rid of clutter or sorting through a loved one's estate
Replacing your roof (which usually generates about 300 pounds of waste for every 100 square feet of roof)
Participating in neighborhood cleanup initiatives
Recycling a large volume of wire, paper or construction materials.
Alford Services can help you determine whether your community should use an ongoing dumpster rental, or if you could benefit from the one-time use of a roll away container.
We are proud to offer the Valley View roll off dumpster rentals that make your move, construction project or decluttering initiative faster, easier and more convenient. We even help you identify the right size of dumpster for your specific project. Ready to get started? Contact us now to learn more.
Call Us!
Call us to discuss your roll off
need or cleanup project
11 Yard
$315
Up to 1.5 Tons
Perfect for homeowners doing small clean-up or renovation projects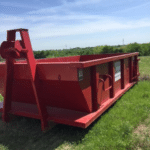 12′ x 7′ x 30"
5 day rental period - call office for additional details
Overages are billed at $65 per ton
Items not allowed: tires, oil, paint & batteries
Sign Up Online
20 Yard
$445
Up to 3 Tons
Perfect for doing moderate clean-up or renovation projects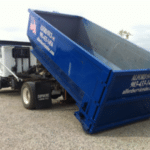 16′ x 7′ x 6′
Rental period varies – call office for details
Overages are billed at $65 per ton
Items not allowed: tires, oil, paint & batteries
Sign Up Online
30 Yard
$545
Up to 5 Tons
Perfect for contractors doing large clean-up or renovation projects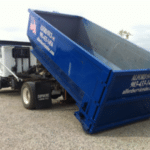 22′ x 7′ x 6′
Rental period varies – call office for details
Overages are billed at $65 per ton
Items not allowed: tires, oil, paint & batteries
Sign Up Online
11-Yard Roll-Off Container
Up to 1.5 tons
Dimensions: 13' x 8' x 3.8'

Rental period is 5 days -- call office for details & to schedule pickup

Overages are billed at $55 per ton

Items not allowed: tires, oil, paint & batteries
20-Yard Roll-Off Container
Up to 3 tons
Dimensions: 22' x 8' x 3.8'

Rental period depends on application – call office for details

Overages are billed at $55 per ton

Items not allowed: tires, oil, paint & batteries
30-Yard Roll-Off Container
Up to 5 tons
Dimensions: 22' x 8' x 5.5'

Rental period depends on application – call office for details

Overages are billed at $55 per ton

Items not allowed: tires, oil, paint & batteries