Valley View Roll Off Container Rental
Do you need a Valley View roll off container rental to keep your next project on track? Alford Services is a small, locally owned company that has great prices and exceptional service. We'll make sure that we get you the dumpster you need when you need it. We are not brokers, so you can expect all pricing to be clear cut and reasonable. Our Valley View dumpster service is happy to provide you with a free quote!
Why Choose Our Dumpster Service in Valley View TX
You might not think that the dumpster service you choose makes a difference, but it does! Can you imagine waiting to start your project and the container hasn't arrived yet? Or, what if you found out that you paid twice as much because you went with a broker rather than a smaller company?
Consider the following about our company.
We're not brokers. When you choose a Valley View roll off container rental from our company, there is no middleman to pay. We pass along the savings to you, giving you the best rates possible.
Great service. As a family owned and operated Valley View dumpster service, you can expect the very best attention. We truly value and care for our customers, and we'll make sure you have everything you need when you need it.
Great communication. We answer our phones. We return phone calls. Getting in touch with us isn't difficult, as you will see when you first reserve your Valley View roll off dumpster rental.
Various sizes. Our roll off dumpster rentals in Valley View TX are available in 11 yard, 20 yard and 30 yard sizes. Each size is ideal for small demolition projects, home clean outs, renovations and landscaping jobs. Call us to determine the best size for your project.
Free quotes. When you have a home improvement project going on, we know that every penny counts! Get a free, no obligatory quote on a roll off container rental in Valley View TX before reserving your dumpster.
At Alford Services, we're here to make your DIY project easier. Call us today to learn more about our convenient Valley View roll off container rentals.
11 Yard
$315
Up to 1.5 Tons
Perfect for homeowners doing small clean-up or renovation projects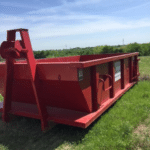 12′ x 7′ x 30"
5 day rental period - call office for additional details
Overages are billed at $65 per ton
Items not allowed: tires, oil, paint & batteries
Sign Up Online
20 Yard
$445
Up to 3 Tons
Perfect for doing moderate clean-up or renovation projects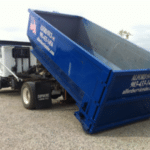 16′ x 7′ x 6′
Rental period varies – call office for details
Overages are billed at $65 per ton
Items not allowed: tires, oil, paint & batteries
Sign Up Online
30 Yard
$545
Up to 5 Tons
Perfect for contractors doing large clean-up or renovation projects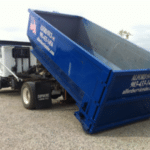 22′ x 7′ x 6′
Rental period varies – call office for details
Overages are billed at $65 per ton
Items not allowed: tires, oil, paint & batteries
Sign Up Online