Tioga Roll Off Dumpster Rentals
Welcome to Alford Services, Inc., where we provide residential and commercial clients with affordable Tioga roll off dumpster rentals. Ranging from 30-yard roll-off dumpsters, to a small, traditional two-yard dumpster, we have the equipment to suit just about any project imaginable.
We own our own Tioga dumpster containers, which means we operate with less overhead than a broker. We are able to pass those savings along to you while providing more flexible scheduling in regard to drop-off and pick-up.
What our roll off dumpster rentals in Tioga TX can do for your project site
Whether you're clearing an area of your home of junk, or embarking on a construction project, dumpster containers in Tioga TX are important in order to maintain an area that is:
Safe: Our Tioga roll off dumpster rentals can help you remove potential hazards from your work area. These can include nails, screws, jagged metal, shards of glass and more. Safety should be your top priority, and Alford Services delivers exactly that.
Efficient: A clean job site is an efficient job site. With our Tioga dumpster containers, you can make your business more profitable by avoiding time consuming hurdles and ensuring that you and your crews are able to work quicker.
Organized: If you're working in your home, chances are high that having junk laying all around can get stressful. Restore order and organization to your home by teaming with Alford Services and our variety of dumpster rentals.
Having one of our dumpsters delivered to your home or job site is easy. We'll haul the dumpster out to your location for a minor $50 fee and then pick it up as scheduled. Simply make sure that the drop-off point is free of any obstructions so that we are able to drop the dumpster without any issues.
Learn more about our Tioga roll off dumpster rentals, and the other helpful services that we provide here at Alford Services, Inc. A member of our team is available to field your questions or concerns.
Call Us!
Call us to discuss your roll off
need or cleanup project
11 Yard
$315
Up to 1.5 Tons
Perfect for homeowners doing small clean-up or renovation projects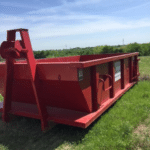 12′ x 7′ x 30"
5 day rental period - call office for additional details
Overages are billed at $65 per ton
Items not allowed: tires, oil, paint & batteries
Sign Up Online
20 Yard
$445
Up to 3 Tons
Perfect for doing moderate clean-up or renovation projects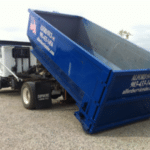 16′ x 7′ x 6′
Rental period varies – call office for details
Overages are billed at $65 per ton
Items not allowed: tires, oil, paint & batteries
Sign Up Online
30 Yard
$545
Up to 5 Tons
Perfect for contractors doing large clean-up or renovation projects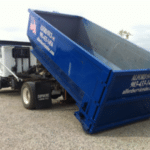 22′ x 7′ x 6′
Rental period varies – call office for details
Overages are billed at $65 per ton
Items not allowed: tires, oil, paint & batteries
Sign Up Online
11-Yard Roll-Off Container
Up to 1.5 tons
Dimensions: 13' x 8' x 3.8'

Rental period is 5 days -- call office for details & to schedule pickup

Overages are billed at $55 per ton

Items not allowed: tires, oil, paint & batteries
20-Yard Roll-Off Container
Up to 3 tons
Dimensions: 22' x 8' x 3.8'

Rental period depends on application – call office for details

Overages are billed at $55 per ton

Items not allowed: tires, oil, paint & batteries
30-Yard Roll-Off Container
Up to 5 tons
Dimensions: 22' x 8' x 5.5'

Rental period depends on application – call office for details

Overages are billed at $55 per ton

Items not allowed: tires, oil, paint & batteries