Tioga Roll Off Container Rental
Roll off containers can make any home renovation project a lot easier! Alford Services is a locally owned and operated company that provides Tioga roll off container rentals to residential, commercial and industrial customers. We make the rental process as simple and streamlined as possible, as we know that you have a big project to tackle! Call us today for your free quote on our Tioga dumpster service.
What Can You Use a Roll Off Container Rental in Tioga TX For?
Here are a few reasons why you might need a roll off dumpster rental in Tioga TX.
Remodeling projects
Cleaning out the home or barn
Landscaping jobs
Demolition projects
Roofing replacements
Tree and brush removal
New Contruction
Basically, anything that has debris can benefit from a Tioga roll off dumpster rental! The only contents that can't be thrown into the container are paint, oil, tires and batteries.
What are the Benefits of Using a Dumpster Service in Tioga TX?
You can't throw just anything out at the curb. The garbage service may not take it, and your yard will end up looking messy in the meantime! Rather than making your neighbors angry and creating more work, align yourself with a Tioga roll off container rental service. Here are a few benefits to think about.
Affordable, flat rate pricing
On time delivery and pickup
Throw away 3-5 tons of debris
Front loading doors for easy removal
Keep the home and front lawn free of clutter
Choice of 11, 20 or 30 yard containers
Whether you're renovating your kitchen or cleaning out your parent's home, our Tioga dumpster service will make the job easier! Our service is friendly and professional, our prices are competitive and our deliveries are always on time. With one of our Tioga roll off container rentals by your side, you can enjoy a seamless, more efficient project. Call us today for your free quote!
11 Yard
$315
Up to 1.5 Tons
Perfect for homeowners doing small clean-up or renovation projects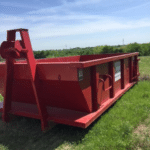 12′ x 7′ x 30"
5 day rental period - call office for additional details
Overages are billed at $65 per ton
Items not allowed: tires, oil, paint & batteries
Sign Up Online
20 Yard
$445
Up to 3 Tons
Perfect for doing moderate clean-up or renovation projects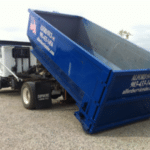 16′ x 7′ x 6′
Rental period varies – call office for details
Overages are billed at $65 per ton
Items not allowed: tires, oil, paint & batteries
Sign Up Online
30 Yard
$545
Up to 5 Tons
Perfect for contractors doing large clean-up or renovation projects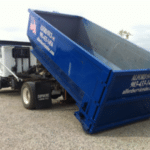 22′ x 7′ x 6′
Rental period varies – call office for details
Overages are billed at $65 per ton
Items not allowed: tires, oil, paint & batteries
Sign Up Online