Sanger Roll Off Dumpster Rentals
When you need quick, responsive Sanger roll off dumpster rentals, it is time to call the professionals at Alford Services. Our team of waste disposal experts can help match you with the Sanger dumpster containers to help you complete your project and meet critical deadlines.
Even better, Alford Services operates using our own containers. What does that mean for you? Not only will you enjoy better rates because our company has reduced overhead, but you will also get the personalized service you deserve. To us, you are not just another number. Whether you need a container for a large construction job or a small home remodeling, we have the roll off dumpster rentals in Sanger TX to suit your needs.
Decisions to make about your Sanger roll off dumpster rentals
There are several choices that most homeowners or contractors must make before they receive a delivery of Sanger dumpster containers for their project. A fair amount of preparation is required to make sure that you are ready for your dumpster containers in Sanger TX.
First, and most importantly, you need a location for safe delivery and pick-up of your container. Make sure that you have enough space surrounding the sides of the dumpster, but you also need about 22 feet of extra clearance above the dumpster, as well. You can avoid extra fees and costs by choosing the right location for quick drop-off and retrieval of the container. In addition, you may need to consider:
Permitting requirements for keeping your dumpster on the street
The size of your dumpster, based on the type of project you intend to undertake
Timelines for project completion — how long will you need the dumpster
And, when must the dumpster be hauled away?
Alford Services is committed to providing reliable services to our valued clients. You can trust that our Sanger roll off dumpster rentals will be delivered and retrieved on time, giving you the peace of mind to know that your project can continue without delay. We help you abide by local ordinances and eliminate risk, thanks to our timely pickup and attentive service. Ready to get started with your roll off rentals? Contact us now to learn more.
Call Us!
Call us to discuss your roll off
need or cleanup project
11 Yard
$315
Up to 1.5 Tons
Perfect for homeowners doing small clean-up or renovation projects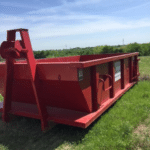 12′ x 7′ x 30"
5 day rental period - call office for additional details
Overages are billed at $65 per ton
Items not allowed: tires, oil, paint & batteries
Sign Up Online
20 Yard
$445
Up to 3 Tons
Perfect for doing moderate clean-up or renovation projects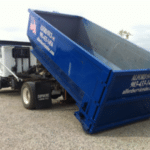 16′ x 7′ x 6′
Rental period varies – call office for details
Overages are billed at $65 per ton
Items not allowed: tires, oil, paint & batteries
Sign Up Online
30 Yard
$545
Up to 5 Tons
Perfect for contractors doing large clean-up or renovation projects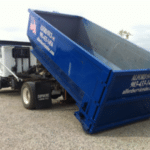 22′ x 7′ x 6′
Rental period varies – call office for details
Overages are billed at $65 per ton
Items not allowed: tires, oil, paint & batteries
Sign Up Online
11-Yard Roll-Off Container
Up to 1.5 tons
Dimensions: 13' x 8' x 3.8'

Rental period is 5 days -- call office for details & to schedule pickup

Overages are billed at $55 per ton

Items not allowed: tires, oil, paint & batteries
20-Yard Roll-Off Container
Up to 3 tons
Dimensions: 22' x 8' x 3.8'

Rental period depends on application – call office for details

Overages are billed at $55 per ton

Items not allowed: tires, oil, paint & batteries
30-Yard Roll-Off Container
Up to 5 tons
Dimensions: 22' x 8' x 5.5'

Rental period depends on application – call office for details

Overages are billed at $55 per ton

Items not allowed: tires, oil, paint & batteries