Sanger Roll Off Container Rental
Alford Services has Sanger roll off container rentals for all types of jobs! Whether you need a dumpster for a few hours, a few days or a few weeks, our rates are always competitive. In many cases, we're able to offer same day service. Of course, it's always best to reserve your roll off dumpster rental in Sanger TX a couple of days in advance just to be sure there are no delays!
Why Choose Alford Services
When first considering a Sanger dumpster service, it may not seem like the company would matter. But, you'd be surprised at how much of a difference it can make! Here are a few ways that Alford Services is set apart from other dumpster rental companies.
Reasonable rates. All prices for roll off container rentals in Sanger TX are listed on our website. Not only are they upfront but also competitive.
Locally owned. Our small, locally owned and operated dumpster service in Sanger TX delivers personal service to residential, commercial and industrial clients.
Not a broker. There are no middlemen with our Sanger dumpster service. This means you pay us directly, saving money.
Great service. Our staff is friendly and polite. We'll make sure you get your Sanger roll off container rental on time so that your project goes as planned.
Various sizes. Our company offers an 11 yard, 20 yard and 30 yard container for all of your needs. If you're not sure which size is best, call us and we'll help!
What are Sanger Roll Off Dumpster Rentals Used For?
Dumpsters come in handy for a variety of reasons. We most commonly work with homeowners and contractors for the following types of needs:
Home or garage clean out
Moving or relocating
Renovations or remodeling
Roofing tearoff
Spring cleaning
Storm damage
New construction
Evictions and foreclosures
Abandoned properties
To learn more about our Sanger roll off container rentals and how to reserve yours, call Alford Services today.
11 Yard
$315
Up to 1.5 Tons
Perfect for homeowners doing small clean-up or renovation projects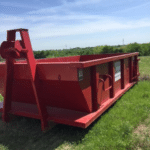 12′ x 7′ x 30"
5 day rental period - call office for additional details
Overages are billed at $65 per ton
Items not allowed: tires, oil, paint & batteries
Sign Up Online
20 Yard
$445
Up to 3 Tons
Perfect for doing moderate clean-up or renovation projects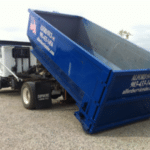 16′ x 7′ x 6′
Rental period varies – call office for details
Overages are billed at $65 per ton
Items not allowed: tires, oil, paint & batteries
Sign Up Online
30 Yard
$545
Up to 5 Tons
Perfect for contractors doing large clean-up or renovation projects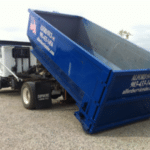 22′ x 7′ x 6′
Rental period varies – call office for details
Overages are billed at $65 per ton
Items not allowed: tires, oil, paint & batteries
Sign Up Online