Prosper Roll Off Dumpster Rentals
The Prosper roll off dumpster rentals by Alford Services are perfect for residential or commercial clients that have a lot of waste or junk to contend with. These dumpsters can be a catchall for junk and debris that you find in your home or that you produce with construction projects.
Here at Alford Services, we work with a wide range of clients, who each have a variety of needs. That's why we have built an infrastructure and inventory that consists of many different sized Prosper dumpster containers.
Our roll off dumpster rentals in Prosper TX come in the following sizes:
11 yards (holds up to 1.5 tons of waste)
20 yards (three tons)
30 yards (five tons)
As you can see, we provide solutions that can meet the needs of large, commercial clients. Our Prosper roll off dumpster rentals can handle the debris and waste from large-scale construction projects, helping you to create a work site that is clean, organized and safe.
These roll-off dumpsters can be delivered right to your location and picked up when you call us. You can consult with a member of our team to discuss the time period in which you need it for. Overages in the tonnage of your waste are charged at $55 per ton.
We also provide traditional Prosper dumpster containers
Maybe you need something smaller. We have other dumpster containers in Prosper TX to choose from, and they come in the following sizes.
Two-yard dumpster (400 lbs. weight limit)
Three-yard dumpster (600 lbs.)
Four-yard dumpster (800 lbs.)
These are great for light building projects or intensive cleaning projects that will leave you looking for a place to throw away your junk.
All things considered, Alford Services has your need for Prosper roll off dumpster rentals covered. Simply connect with a member of our team and we can help you coordinate your delivery.
Call Us!
Call us to discuss your roll off
need or cleanup project
11 Yard
$315
Up to 1.5 Tons
Perfect for homeowners doing small clean-up or renovation projects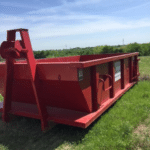 12′ x 7′ x 30"
5 day rental period - call office for additional details
Overages are billed at $65 per ton
Items not allowed: tires, oil, paint & batteries
Sign Up Online
20 Yard
$445
Up to 3 Tons
Perfect for doing moderate clean-up or renovation projects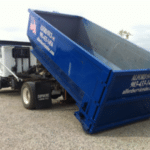 16′ x 7′ x 6′
Rental period varies – call office for details
Overages are billed at $65 per ton
Items not allowed: tires, oil, paint & batteries
Sign Up Online
30 Yard
$545
Up to 5 Tons
Perfect for contractors doing large clean-up or renovation projects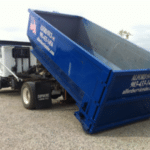 22′ x 7′ x 6′
Rental period varies – call office for details
Overages are billed at $65 per ton
Items not allowed: tires, oil, paint & batteries
Sign Up Online
11-Yard Roll-Off Container
Up to 1.5 tons
Dimensions: 13' x 8' x 3.8'

Rental period is 5 days -- call office for details & to schedule pickup

Overages are billed at $55 per ton

Items not allowed: tires, oil, paint & batteries
20-Yard Roll-Off Container
Up to 3 tons
Dimensions: 22' x 8' x 3.8'

Rental period depends on application – call office for details

Overages are billed at $55 per ton

Items not allowed: tires, oil, paint & batteries
30-Yard Roll-Off Container
Up to 5 tons
Dimensions: 22' x 8' x 5.5'

Rental period depends on application – call office for details

Overages are billed at $55 per ton

Items not allowed: tires, oil, paint & batteries