Prosper Roll Off Container Rental
Who would have known that even garbage needs special accommodations? When doing work on your home or small business, a Prosper roll off container rental comes in handy. You can't leave certain items at the curb, and the amount of trash is too much for a standard pickup. With Prosper dumpster service, a roll off container will be delivered to your home or business and picked up on schedule. You can throw everything into the bin, with the exception of oil, paint, batteries and tires.
Roll Off Container Rentals in Prosper TX
At Alford Services, we have three sizes of roll off dumpster rentals in Prosper TX. One is bound to fit your needs! The 11 yard container is perfect for small projects.  The 20 yard dumpster is great for home renovations and spring cleanings The 30 yard container is best for larger projects such as landscaping and brush removal. If you're not sure what size is best for your needs, give our Prosper dumpster service a call and we'll help you choose!
Extra Pick Ups for Your Convenience
If you have additional items that need to be removed, you can count on Alford Services to take care of them for you! Schedule a pick up outside of the pick-up time for your Prosper roll off container rental and we'll haul away appliances, swing sets, trampolines or old furniture. We have the means for large trash removal, so why not save yourself the time and headache and let our dumpster service in Prosper TX handle it!
Why Choose Alford Services
Here are a few reasons for choosing Alford Services for a Prosper roll off dumpster rental.
On time delivery and pick up
Friendly, personable customer service
Competitive pricing
Choice between 11, 20 and 30 yard roll off boxes
Locally owned and operated
Over 20 years of experience
Make your next DIY home renovation project a breeze with a Prosper roll off container rental.
11 Yard
$315
Up to 1.5 Tons
Perfect for homeowners doing small clean-up or renovation projects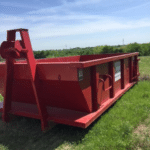 12′ x 7′ x 30"
5 day rental period - call office for additional details
Overages are billed at $65 per ton
Items not allowed: tires, oil, paint & batteries
Sign Up Online
20 Yard
$445
Up to 3 Tons
Perfect for doing moderate clean-up or renovation projects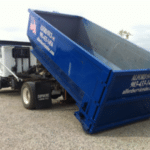 16′ x 7′ x 6′
Rental period varies – call office for details
Overages are billed at $65 per ton
Items not allowed: tires, oil, paint & batteries
Sign Up Online
30 Yard
$545
Up to 5 Tons
Perfect for contractors doing large clean-up or renovation projects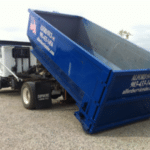 22′ x 7′ x 6′
Rental period varies – call office for details
Overages are billed at $65 per ton
Items not allowed: tires, oil, paint & batteries
Sign Up Online