Pottsboro Roll Off Container Rental
When you need a Pottsboro roll off container rental, count on Alford Services to be there on time. We have 11 yard, 20 yard and 30 yard containers for your convenience, each of which work well for DIY jobs such as home renovations, cleanouts and storm damage. Our rates are affordable, and we're happy to provide you with a free, no obligatory quote. We want you to feel good about using our Pottsboro dumpster service and know that you are getting a great price with great service!
What are Some of the Projects that Require Dumpster Service in Pottsboro TX?
Most of the time, you're able to toss things in the garbage and leave it out for your weekly waste removal service to pick up. Larger projects that have a lot of waste need a Pottsboro dumpster service, as your garbage service won't haul away that much debris. Plus, your home will look a mess with trash sitting out at the curb all week!
With a roll off dumpster rental in Pottsboro TX, you can simply place all waste into the bin. When you're done using it, we'll swing by and pick up the dumpster. You can rent one of our containers for one day, several days or several weeks. Some of the most common projects that a Pottsboro roll off container rental can be used for are:
Home clean out
Moving or relocating
Residential rehab
Storm damage
Roofing tear off
Demolition debris
Evictions and foreclosures
Abandoned properties
How to Reserve Your Pottsboro Roll Off Dumpster Rental
If you're ready to reserve your container, call us today! We can give you a quote and help you select the best size for your needs. It's always best to go up in size rather than run out! Our 11 yard container rental in Pottsboro TX hold 1.5 tons, our 20 yard roll off container rental holds 3 tons and our 30 yard container holds 5. For the best service and the best rates, call Alford Services for your Pottsboro roll off container rental.
11 Yard
$315
Up to 1.5 Tons
Perfect for homeowners doing small clean-up or renovation projects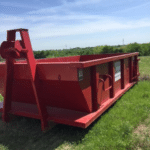 12′ x 7′ x 30"
5 day rental period - call office for additional details
Overages are billed at $65 per ton
Items not allowed: tires, oil, paint & batteries
Sign Up Online
20 Yard
$445
Up to 3 Tons
Perfect for doing moderate clean-up or renovation projects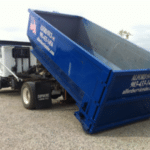 16′ x 7′ x 6′
Rental period varies – call office for details
Overages are billed at $65 per ton
Items not allowed: tires, oil, paint & batteries
Sign Up Online
30 Yard
$545
Up to 5 Tons
Perfect for contractors doing large clean-up or renovation projects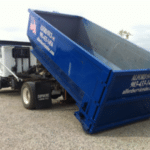 22′ x 7′ x 6′
Rental period varies – call office for details
Overages are billed at $65 per ton
Items not allowed: tires, oil, paint & batteries
Sign Up Online