Pilot Point Roll Off Dumpster Rentals
There are a variety of services you can turn to for Pilot Point roll off dumpster rentals, but Alford Services, Inc. has been the trusted name since we opened for business back in 1996.
Our company provides a variety of services, which includes land clearing, demolition and junk removal. However, many residential and commercial clients have come to know us for our available Pilot Point dumpster containers.
We provide dumpster rentals for residential and commercial cleanup and construction projects, giving our clients a convenient, safe way to dispose of their junk and debris. When it comes to finding the right resource for roll off dumpster rentals in Pilot Point TX, clients tend to choose our team over the competition because we offer:
Outstanding customer service. We want to make it easy to access our dumpster containers in Pilot Point TX. That means we'll talk to you about your needs, help you pick a size and then schedule your drop-off and pick-up. We coordinate everything!
Competitive pricing. You'll find that our prices are on the lower end for Pilot Point roll off dumpster rentals. We own all of our own equipment and work hard to minimize our overhead so that we can pass those savings on to you.
A wide range of options. From clients that are cleaning out their homes for the season to those embarking on a large-scale construction project, we have Pilot Point dumpster containers that will fit all types of needs. We have everything from a small, two-yard dumpster to a monstrous, 30-yard roll-off dumpster. No job is too big or small.
We want to sincerely thank you for considering Alford Services for your Pilot Point roll off dumpster rentals. We invite you to consult with a member of our team to browse our options and schedule a time and location for drop-off.
Call Us!
Call us to discuss your roll off
need or cleanup project
11 Yard
$315
Up to 1.5 Tons
Perfect for homeowners doing small clean-up or renovation projects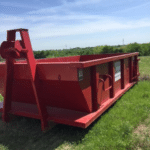 12′ x 7′ x 30"
5 day rental period - call office for additional details
Overages are billed at $65 per ton
Items not allowed: tires, oil, paint & batteries
Sign Up Online
20 Yard
$445
Up to 3 Tons
Perfect for doing moderate clean-up or renovation projects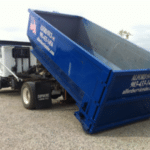 16′ x 7′ x 6′
Rental period varies – call office for details
Overages are billed at $65 per ton
Items not allowed: tires, oil, paint & batteries
Sign Up Online
30 Yard
$545
Up to 5 Tons
Perfect for contractors doing large clean-up or renovation projects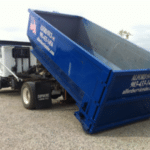 22′ x 7′ x 6′
Rental period varies – call office for details
Overages are billed at $65 per ton
Items not allowed: tires, oil, paint & batteries
Sign Up Online
11-Yard Roll-Off Container
Up to 1.5 tons
Dimensions: 13' x 8' x 3.8'

Rental period is 5 days -- call office for details & to schedule pickup

Overages are billed at $55 per ton

Items not allowed: tires, oil, paint & batteries
20-Yard Roll-Off Container
Up to 3 tons
Dimensions: 22' x 8' x 3.8'

Rental period depends on application – call office for details

Overages are billed at $55 per ton

Items not allowed: tires, oil, paint & batteries
30-Yard Roll-Off Container
Up to 5 tons
Dimensions: 22' x 8' x 5.5'

Rental period depends on application – call office for details

Overages are billed at $55 per ton

Items not allowed: tires, oil, paint & batteries