Pilot Point Roll Off Container Rental
Are you interested in a Pilot Point roll off container rental for your next project? Alford Services is proud to offer durable, reliable 11 yard, 20 yard and 30 yard dumpsters for your convenience. They can be used for all types of projects such as home renovations, small demolition jobs, spring cleaning and removing trees and brush.
It's always best to go bigger and have extra space rather than run out of space. If you're not sure which size roll off dumpster rental in Pilot Point TX is right for you, call us and we'll help!
What Makes Our Pilot Point Dumpster Service Different?
You wouldn't think that it would matter as to which dumpster service to choose, but it can make a big difference! Some companies are large and nationally owned, so they may have a greater web presence but charge higher fees.
Brokers are also common in this industry, and they act as "middlemen" that end up charging more. If you want an affordable Pilot Point roll off container rental that comes with excellent service, that's Alford Services.
Our company is family owned and operated, and we're proud to serve local customers that benefit our local economy. Some of the things you can count on our dumpster service in Pilot Point TX for are:
Over 20 years experience
Free quotes
Competitive pricing
Fast turnaround times
Excellent service
Various sizes to choose from
Rain or shine delivery
Always on time
What Size Roll Off Container Rental in Pilot Point TX is Right for You?
Our Pilot Point dumpster service is happy to help you select the right size dumpster for your needs. Our 11 yard roll off is perfect for cleaning out a garage.  Our 20 yard Pilot Point roll off dumpster rental is great for spring cleaning, tree and brush removal and small renovation projects. Our 30 yard dumpster is best for demolition jobs and landscaping projects.
For a free quote on Pilot Point roll off container rental, call Alford Services today!
11 Yard
$315
Up to 1.5 Tons
Perfect for homeowners doing small clean-up or renovation projects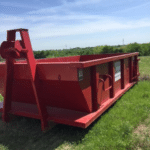 12′ x 7′ x 30"
5 day rental period - call office for additional details
Overages are billed at $65 per ton
Items not allowed: tires, oil, paint & batteries
Sign Up Online
20 Yard
$445
Up to 3 Tons
Perfect for doing moderate clean-up or renovation projects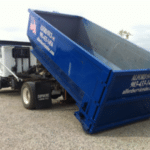 16′ x 7′ x 6′
Rental period varies – call office for details
Overages are billed at $65 per ton
Items not allowed: tires, oil, paint & batteries
Sign Up Online
30 Yard
$545
Up to 5 Tons
Perfect for contractors doing large clean-up or renovation projects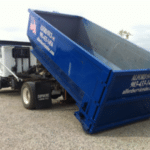 22′ x 7′ x 6′
Rental period varies – call office for details
Overages are billed at $65 per ton
Items not allowed: tires, oil, paint & batteries
Sign Up Online