Melissa Roll Off Dumpster Rentals
Using Alford Services for your Melissa roll off dumpster rentals is an economical option that will allow you to quickly get rid of debris and trash. Whether you are renovating your home, cleaning out an old family property, or even preparing to move, you can use Melissa dumpster containers for a faster, more convenient waste disposal option.
With our budget-friendly options, you do not have to worry about driving to the dump or disposing of large materials through your everyday trash company. Instead, make the convenient choice to learn more about roll off dumpster rentals in Melissa TX through Alford Services.
What you need to know about Melissa roll off dumpster rentals
First, the cost of your dumpster rental depends on both the size of the dumpster and the weight of the debris inside. If you are renovating a patio and removing a significant amount of concrete, for instance, you may end up paying more than a family that is simply cleaning out their garage.
The nature of the waste and the volume of waste will play a role in our recommendation of Melissa dumpster containers for your project. We ask that our customers remain mindful that overages will cost $55 extra per ton. Options for your roll off containers include:
11-yard container, up to 1.5 ton capacity, best for small cleanup and renovation projects
20-yard container, up to 3 ton capacity, great for moderate projects
30-yard container, up to 5 ton capacity, generally used by contractors for larger projects
Bigger may not always be better, especially if you have not scouted out a location for your dumpster. Alford Services helps you save money and time by identifying the right dumpster containers in Melissa TX to suit your needs.
Alford Services prides ourselves on serving as a responsive provider of Melissa roll off dumpster rentals. We deliver and drop off based on your schedule and needs. Stop worrying about your waste disposal plan and start getting down to the business of renovating or cleaning, all with the help of a roll off container from Alford. Contact us now to learn more about rental options in your area.
Call Us!
Call us to discuss your roll off
need or cleanup project
11 Yard
$315
Up to 1.5 Tons
Perfect for homeowners doing small clean-up or renovation projects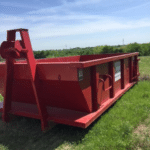 12′ x 7′ x 30"
5 day rental period - call office for additional details
Overages are billed at $65 per ton
Items not allowed: tires, oil, paint & batteries
Sign Up Online
20 Yard
$445
Up to 3 Tons
Perfect for doing moderate clean-up or renovation projects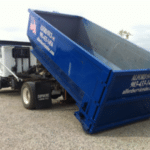 16′ x 7′ x 6′
Rental period varies – call office for details
Overages are billed at $65 per ton
Items not allowed: tires, oil, paint & batteries
Sign Up Online
30 Yard
$545
Up to 5 Tons
Perfect for contractors doing large clean-up or renovation projects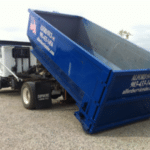 22′ x 7′ x 6′
Rental period varies – call office for details
Overages are billed at $65 per ton
Items not allowed: tires, oil, paint & batteries
Sign Up Online
11-Yard Roll-Off Container
Up to 1.5 tons
Dimensions: 13' x 8' x 3.8'

Rental period is 5 days -- call office for details & to schedule pickup

Overages are billed at $55 per ton

Items not allowed: tires, oil, paint & batteries
20-Yard Roll-Off Container
Up to 3 tons
Dimensions: 22' x 8' x 3.8'

Rental period depends on application – call office for details

Overages are billed at $55 per ton

Items not allowed: tires, oil, paint & batteries
30-Yard Roll-Off Container
Up to 5 tons
Dimensions: 22' x 8' x 5.5'

Rental period depends on application – call office for details

Overages are billed at $55 per ton

Items not allowed: tires, oil, paint & batteries