Melissa Roll Off Container Rental
Whether you're planning to clean out your home or tackle a landscaping project, you'll need a Melissa roll off container rental to assist. When you choose Alford Services, you can expect your dumpster to arrive on time. We'll place the container in an accessible spot so that you can conveniently throw away trash as you work. Having a roll off dumpster rental in Melissa TX keeps your project moving along and also maintains the integrity of your home.
Here are some of the reasons why homeowners and contractors use a Melissa dumpster service.
Moving or relocating
Spring cleaning
Remodel or restoration
Storm damage
Waste cleanup
Roofing tearoff
New construction
Evictions and foreclosures
Why Choose Our Dumpster Service in Melissa TX
Alford Services is a family owned and operated business. We've been serving our customers for over 20 years and have enjoyed every bit of it! Aside from providing Melissa roll off container rentals, we also have a convenient pickup service for large items like swingsets and appliances. Let us know how we can help and we'll be there for you!
Here are a few reasons for choosing our Melissa dumpster service.
Established in 1996
Competitive prices
Free estimates
11, 20 and 30 yard containers
Polite, respectful staff
On time delivery and pickup
Reserving Your Melissa Roll Off Dumpster Rental
If you're ready to reserve a dumpster, give us a call and we'll get you set up! We're happy to provide you with a free quote on what the dumpster will cost. We know how important it is to have clear pricing before moving forward with a roll off container rental in Melissa TX. Because we're a small, locally owned company and not brokers, our prices are competitive and our service is second to none!
Call us today to reserve your Melissa roll off container rental.
11 Yard
$315
Up to 1.5 Tons
Perfect for homeowners doing small clean-up or renovation projects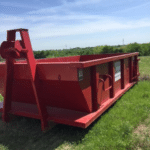 12′ x 7′ x 30"
5 day rental period - call office for additional details
Overages are billed at $65 per ton
Items not allowed: tires, oil, paint & batteries
Sign Up Online
20 Yard
$445
Up to 3 Tons
Perfect for doing moderate clean-up or renovation projects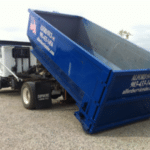 16′ x 7′ x 6′
Rental period varies – call office for details
Overages are billed at $65 per ton
Items not allowed: tires, oil, paint & batteries
Sign Up Online
30 Yard
$545
Up to 5 Tons
Perfect for contractors doing large clean-up or renovation projects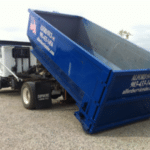 22′ x 7′ x 6′
Rental period varies – call office for details
Overages are billed at $65 per ton
Items not allowed: tires, oil, paint & batteries
Sign Up Online