McKinney Roll Off Dumpster Rentals
Streamline your next project with McKinney roll off dumpster rentals from the team here at Alford Services, Inc. Whether you're finally getting to your spring cleaning chores, or undergoing a relatively major construction project around your home, you need room to operate. That means finding an effective way to remove junk and debris.
With the wide range of McKinney dumpster containers made available through Alford Services, you can find solutions that fit the scope of your project. Our helpful team will accommodate you with flexible scheduling, easy drop-off and reliable pick-up and disposal.
We're confident that you will find our roll off dumpster rentals in McKinney TX to be:
Affordable: Our dumpster containers in McKinney TX can fit your budget. We offer a variety of options and a member of our sales team would be happy to help you find a solution that fits your logistical needs and accommodates your budget.
Reliable: Many projects are on a tight timeline. You need McKinney roll off dumpster rentals that are going to be there when you need them, and removed promptly. At Alford Service, Inc., we employ a dedicated team that provides reliability in this process.
Professional: Your needs matter to us. There are a lot of services that offer McKinney dumpster containers, but we have the hard-working team and an infrastructure of equipment to execute this important work the right way. You will experience nothing but professionalism in the service that we provide.
Get in contact with our team and tell us about what you're looking for in McKinney dumpster containers. We'd be happy to walk you through our options and even make suggestions that are rooted in our years of experience.
Thank you for considering Alford Services, Inc. for your McKinney roll off dumpster rentals. We look forward to working with you.
Call Us!
Call us to discuss your roll off
need or cleanup project
11 Yard
$315
Up to 1.5 Tons
Perfect for homeowners doing small clean-up or renovation projects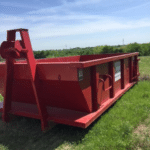 12′ x 7′ x 30"
5 day rental period - call office for additional details
Overages are billed at $65 per ton
Items not allowed: tires, oil, paint & batteries
Sign Up Online
20 Yard
$445
Up to 3 Tons
Perfect for doing moderate clean-up or renovation projects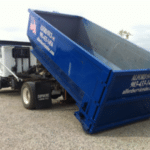 16′ x 7′ x 6′
Rental period varies – call office for details
Overages are billed at $65 per ton
Items not allowed: tires, oil, paint & batteries
Sign Up Online
30 Yard
$545
Up to 5 Tons
Perfect for contractors doing large clean-up or renovation projects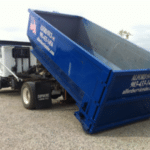 22′ x 7′ x 6′
Rental period varies – call office for details
Overages are billed at $65 per ton
Items not allowed: tires, oil, paint & batteries
Sign Up Online
11-Yard Roll-Off Container
Up to 1.5 tons
Dimensions: 13' x 8' x 3.8'

Rental period is 5 days -- call office for details & to schedule pickup

Overages are billed at $55 per ton

Items not allowed: tires, oil, paint & batteries
20-Yard Roll-Off Container
Up to 3 tons
Dimensions: 22' x 8' x 3.8'

Rental period depends on application – call office for details

Overages are billed at $55 per ton

Items not allowed: tires, oil, paint & batteries
30-Yard Roll-Off Container
Up to 5 tons
Dimensions: 22' x 8' x 5.5'

Rental period depends on application – call office for details

Overages are billed at $55 per ton

Items not allowed: tires, oil, paint & batteries