McKinney Roll Off Container Rental
Do you need a McKinney roll off container rental for a home remodeling project, new construction, landscaping job, or garage clean up? If so, Alford Services is happy to provide you with an unbeatable dumpster rental! We offer an 11 yard dumpster, a 20 yard dumpster and a 30 yard dumpster, each of which are great for DIY home improvement projects. Our McKinney roll off dumpster rental prices are highly competitive, so you don't have to worry about exceeding your budget with us!
Why Choose Us for Roll Off Container Rental in McKinney TX
Let's learn more about our McKinney dumpster service and the benefits to choosing Alford Services!
Great service. Whether you're cleaning out your home or doing a remodeling project, you don't have time to waste. With Alford Services, your roll off dumpster rental in McKinney TX will be dropped off and picked up on time. All of our employees are friendly and professional, too.
Competitive prices. Prices on our McKinney roll off container rentals are competitive and clearly posted on our site. This makes it easy to budget for your project and know exactly what you will pay for dumpster service. Request a free quote anytime!
Family owned and operated. Our dumpster service in McKinney TX has been locally owned and operated for over 20 years. We take great pride in delivering exceptional service, competitive pricing and professional service. You'll see our personal touch from that first phone call!
Clean, functional equipment. At Alford Services, we take care of our dumpsters. We ensure that they are in safe, working condition at all times. Our McKinney dumpster service provides 11 yard, 20 yard and 30 yard roll offs that are ideal for spring cleaning, new construction, remodels, demolitions and tree/brush removals. No tires, oil, paint or batteries are allowed.
Whether you're moving out of your home, working on a renovation project, building a new home or redoing your landscaping, Alford Services looks forward to helping you out! Let us take care of the McKinney roll off container rental so that you can focus on improving your property!
11 Yard
$315
Up to 1.5 Tons
Perfect for homeowners doing small clean-up or renovation projects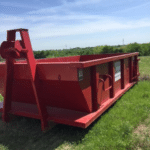 12′ x 7′ x 30"
5 day rental period - call office for additional details
Overages are billed at $65 per ton
Items not allowed: tires, oil, paint & batteries
Sign Up Online
20 Yard
$445
Up to 3 Tons
Perfect for doing moderate clean-up or renovation projects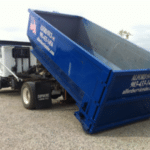 16′ x 7′ x 6′
Rental period varies – call office for details
Overages are billed at $65 per ton
Items not allowed: tires, oil, paint & batteries
Sign Up Online
30 Yard
$545
Up to 5 Tons
Perfect for contractors doing large clean-up or renovation projects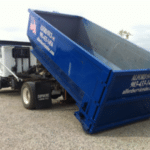 22′ x 7′ x 6′
Rental period varies – call office for details
Overages are billed at $65 per ton
Items not allowed: tires, oil, paint & batteries
Sign Up Online