Gunter Roll Off Dumpster Rentals
Welcome to Alford Services, Inc., where our dedicated team has been offering Gunter roll off dumpster rentals to local clients since 1996. We invite you to explore our wide range of dumpsters to find a solution that fits the scope of your project or waste disposal needs.
Gunter dumpster containers for both residential and commercial clients
Here at Alford Services, we take pride in forging long-term relationships with our wide range of clients. This diverse list of clients knows that, when they have waste disposal needs, they turn to our staff for roll off dumpster rentals in Gunter TX, in addition to a myriad of other services.
We provide our dumpster containers in Gunter TX to:
Residential clients: Is it time for spring cleaning? Have you accumulated a lot of junk and you're ready to purge it? Maybe, you're taking on your own construction project (i.e. re-roofing your home) and you need a large receptacle for the disposal. Whatever your needs might be, Alford Services has Gunter roll off dumpster rentals that we can bring to your home and pick them up when you're done with them.
Commercial clients: Our wide range of Gunter dumpster containers allows us to accommodate even large, commercial clients that have major waste disposal needs. For instance, our 30-yard roll off container can accommodate large volumes of junk and waste, which is ideal for commercial projects. We're the name that many businesses around the Gunter area turn to for dumpster rental.
With helpful customer service, reliable scheduling and competitive pricing, there is little wonder why Alford Services is the trusted name for Gunter roll off dumpster rentals. We encourage you to connect with our staff or further explore our website to see all of our available options and pricing structure.
Call Us!
Call us to discuss your roll off
need or cleanup project
11 Yard
$315
Up to 1.5 Tons
Perfect for homeowners doing small clean-up or renovation projects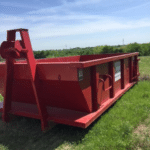 12′ x 7′ x 30"
5 day rental period - call office for additional details
Overages are billed at $65 per ton
Items not allowed: tires, oil, paint & batteries
Sign Up Online
20 Yard
$445
Up to 3 Tons
Perfect for doing moderate clean-up or renovation projects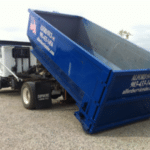 16′ x 7′ x 6′
Rental period varies – call office for details
Overages are billed at $65 per ton
Items not allowed: tires, oil, paint & batteries
Sign Up Online
30 Yard
$545
Up to 5 Tons
Perfect for contractors doing large clean-up or renovation projects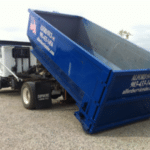 22′ x 7′ x 6′
Rental period varies – call office for details
Overages are billed at $65 per ton
Items not allowed: tires, oil, paint & batteries
Sign Up Online
11-Yard Roll-Off Container
Up to 1.5 tons
Dimensions: 13' x 8' x 3.8'

Rental period is 5 days -- call office for details & to schedule pickup

Overages are billed at $55 per ton

Items not allowed: tires, oil, paint & batteries
20-Yard Roll-Off Container
Up to 3 tons
Dimensions: 22' x 8' x 3.8'

Rental period depends on application – call office for details

Overages are billed at $55 per ton

Items not allowed: tires, oil, paint & batteries
30-Yard Roll-Off Container
Up to 5 tons
Dimensions: 22' x 8' x 5.5'

Rental period depends on application – call office for details

Overages are billed at $55 per ton

Items not allowed: tires, oil, paint & batteries