Denton Roll Off Dumpster Rentals
Before you tackle a cleaning or home renovation project, make sure that you already know where you're going to go with all the junk and debris — connect with Alford Services, Inc. to inquire about our Denton roll off dumpster rentals.
Since 1996, we have been providing convenient, affordable service that has allowed our residential and commercial clients to embark on their projects in a safe, efficient and organized fashion. We have Denton dumpster containers available for competitive prices and flexible scheduling options.
Our team handles all of the logistics associated with your roll off dumpster rentals in Denton TX — from drop-off time and location to pick-up. All you have to worry about is using these roll off dumpster rentals in Denton TX to fill with your unwanted junk and waste.
We have a diverse offering of dumpster containers in Denton TX. You can utilize Alford Services for:
Roll-off containers: These are our large receptacles for big residential projects and commercial clients. They come in 11-, 20- and 30-yard sizes and include a $50 delivery fee. We do not permit tires, oil, paint and batteries to be disposed of in our roll-offs, but anything else is fair game.
Traditional dumpsters: Aside from our Denton roll off dumpster rentals, we offer 2-, 3- and 4-yard dumpsters that are available for those occasions where your everyday waste disposal company can't handle the influx of junk. This includes a $50 delivery free and excludes rocks, bricks, concrete, horse manure, batteries, tires, oil and paint.
If you're not sure which of our Denton dumpster containers will be suitable for your project, just talk to our team about it. We can leverage our extensive knowledge and experience to help connect you with the proper size.
See for yourself why Alford Services has become the premier name for Denton roll off dumpster rentals. Our team is standing by to help you schedule your service.
Call Us!
Call us to discuss your roll off
need or cleanup project
11 Yard
$315
Up to 1.5 Tons
Perfect for homeowners doing small clean-up or renovation projects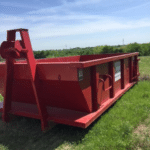 12′ x 7′ x 30"
5 day rental period - call office for additional details
Overages are billed at $65 per ton
Items not allowed: tires, oil, paint & batteries
Sign Up Online
20 Yard
$445
Up to 3 Tons
Perfect for doing moderate clean-up or renovation projects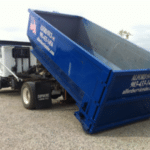 16′ x 7′ x 6′
Rental period varies – call office for details
Overages are billed at $65 per ton
Items not allowed: tires, oil, paint & batteries
Sign Up Online
30 Yard
$545
Up to 5 Tons
Perfect for contractors doing large clean-up or renovation projects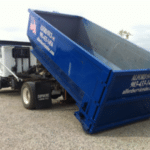 22′ x 7′ x 6′
Rental period varies – call office for details
Overages are billed at $65 per ton
Items not allowed: tires, oil, paint & batteries
Sign Up Online
11-Yard Roll-Off Container
Up to 1.5 tons
Dimensions: 13' x 8' x 3.8'

Rental period is 5 days -- call office for details & to schedule pickup

Overages are billed at $55 per ton

Items not allowed: tires, oil, paint & batteries
20-Yard Roll-Off Container
Up to 3 tons
Dimensions: 22' x 8' x 3.8'

Rental period depends on application – call office for details

Overages are billed at $55 per ton

Items not allowed: tires, oil, paint & batteries
30-Yard Roll-Off Container
Up to 5 tons
Dimensions: 22' x 8' x 5.5'

Rental period depends on application – call office for details

Overages are billed at $55 per ton

Items not allowed: tires, oil, paint & batteries