Celina Roll Off Dumpster Rentals
Instead of trying to cram all of your added junk, waste and debris into your home's trash bin, get the accommodations you need for your next project with Celina roll off dumpster rentals from Alford Services, Inc.
We provide an extensive line of Celina dumpster containers that are available for rent. These range from a two-yard dumpster to a mammoth 30-yard roll-off dumpster that is ideal for large, commercial projects.
We own these roll off dumpster rentals in Celina TX, unlike many other services, who broker the equipment from a third party. This means that, when you rely on our team for dumpster containers in Celina TX, you can expect flexible and reliable scheduling, high-quality containers, affordable prices and personalized service that promises a positive experience.
Do you need Celina roll off dumpster rentals?
Renting a dumpster just makes sense in many different scenarios. With the exception of a small number of items (i.e. tires, batteries, paint, etc.), you can rent one of our Celina dumpster containers and load them up with any unwanted to junk. We'll haul it away and get it out of your hair in a convenient, affordable fashion.
This makes our dumpsters ideals for such projects as:
Spring cleaning around your home
Cleaning out the garage, which tends to accumulate a lot of junk
Home improvement projects
Moving out of a home or office
Commercial construction projects
And many more
Since 1996, Alford Services, Inc. has been dedicated to serving our clients and lending them the equipment they need to preserve the safety and efficiency of their projects.
Schedule your dumpster drop-off right now
Tell us what you need in Celina roll off dumpster rentals and we'll help you schedule a time and location for drop-off. We can also chat about your other needs (i.e. how long you need the dumpster, what you're using it for, etc.). We're standing by to help you.
Call Us!
Call us to discuss your roll off
need or cleanup project
11 Yard
$315
Up to 1.5 Tons
Perfect for homeowners doing small clean-up or renovation projects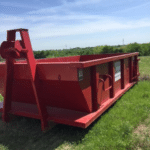 12′ x 7′ x 30"
5 day rental period - call office for additional details
Overages are billed at $65 per ton
Items not allowed: tires, oil, paint & batteries
Sign Up Online
20 Yard
$445
Up to 3 Tons
Perfect for doing moderate clean-up or renovation projects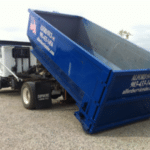 16′ x 7′ x 6′
Rental period varies – call office for details
Overages are billed at $65 per ton
Items not allowed: tires, oil, paint & batteries
Sign Up Online
30 Yard
$545
Up to 5 Tons
Perfect for contractors doing large clean-up or renovation projects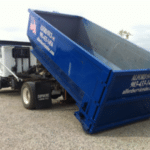 22′ x 7′ x 6′
Rental period varies – call office for details
Overages are billed at $65 per ton
Items not allowed: tires, oil, paint & batteries
Sign Up Online
11-Yard Roll-Off Container
Up to 1.5 tons
Dimensions: 13' x 8' x 3.8'

Rental period is 5 days -- call office for details & to schedule pickup

Overages are billed at $55 per ton

Items not allowed: tires, oil, paint & batteries
20-Yard Roll-Off Container
Up to 3 tons
Dimensions: 22' x 8' x 3.8'

Rental period depends on application – call office for details

Overages are billed at $55 per ton

Items not allowed: tires, oil, paint & batteries
30-Yard Roll-Off Container
Up to 5 tons
Dimensions: 22' x 8' x 5.5'

Rental period depends on application – call office for details

Overages are billed at $55 per ton

Items not allowed: tires, oil, paint & batteries