Celina Roll Off Container Rental
Do you need a Celina roll off container rental for your next DIY home project? Alford Services is happy to provide you with a dependable, quality dumpster to collect your garbage and keep your project on task. Plus, your home and yard will stay neat while you work on cleaning out your space or renovating a particular room.
Our Celina Dumpster Service: Who We Are
Alford Services is a locally owned and operated company that provides dumpsters, roll off containers and other trash removal services to residential, commercial and industrial customers. We have been serving the community for over two decades and look forward to many more wonderful years!
Here are a few reasons for choosing our dumpster service in Celina TX.
Competitive, upfront pricing. Check out our website for our costs and request your FREE quote! We are not brokers, so there is no "middleman" to pay.
Excellent service. We try to serve our customers as quickly as possible and can fill many requests for a roll off dumpster rental in Celina TX on the same day. Of course, it's best to reach out a couple of days in advance.
Family owned. The fact that our company is locally owned and operated means you will receive a personal touch on your Celina dumpster service.
Various sizes. You can choose between our 11 yard, 20 yard or 30 yard Celina roll off container rental, each of which are versatile and offer plenty of space for mid-to-large sized projects.
Get a Quote for a Celina Roll Off Dumpster Rental
One of the best ways to save money on a roll off container rental in Celina TX is by going local. Nationally owned companies usually cost more, and brokers can cost A LOT more! Alford Services is a locally owned business with competitive rates and the best service. We love saving our customers money and helping their projects to be most efficient. Call us today and get a free quote on a Celina roll off container rental.
11 Yard
$315
Up to 1.5 Tons
Perfect for homeowners doing small clean-up or renovation projects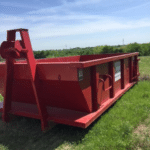 12′ x 7′ x 30"
5 day rental period - call office for additional details
Overages are billed at $65 per ton
Items not allowed: tires, oil, paint & batteries
Sign Up Online
20 Yard
$445
Up to 3 Tons
Perfect for doing moderate clean-up or renovation projects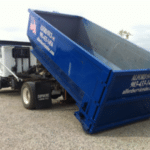 16′ x 7′ x 6′
Rental period varies – call office for details
Overages are billed at $65 per ton
Items not allowed: tires, oil, paint & batteries
Sign Up Online
30 Yard
$545
Up to 5 Tons
Perfect for contractors doing large clean-up or renovation projects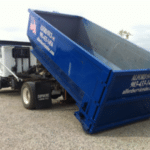 22′ x 7′ x 6′
Rental period varies – call office for details
Overages are billed at $65 per ton
Items not allowed: tires, oil, paint & batteries
Sign Up Online