Anna Roll Off Dumpster Rentals
The collection of available Anna roll off dumpster rentals made available through Alford Services, Inc. can make any home or commercial project easier.
Just think about a remodeling or other type of construction project around your home or even on the job as a commercial builder. Do you want to be surrounded by debris that could potentially contain nails, shards or metal and more? With Anna dumpster containers, you are taking a step to assure your safety, and the safety of everyone in the area.
Alford Services, Inc. offers a variety of dumpster sizes — no job is too big or too small for our team. These dumpster containers in Anna TX can store all of the hazardous waste and debris that comes from your project, so you can move around more effectively and not have to worry about your safety.
A local leader in Anna roll off dumpster rentals
Here at Alford Services, Inc. we work with a long list of residential and commercial clients. These clients bring their dumpster rental needs to us because we provide:
Affordable pricing
A wide selection of dumpster sizes
Flexible scheduling
Prompt delivery and pick-up
A helpful staff to answer your questions or concerns
In fact, we're standing by right now to answer any questions you might have about our Anna dumpster containers.
Connect with Alford Services about our roll off dumpster rentals in Anna TX
Maybe you have no idea what size would be best for your needs — just tell a team member a little bit about what you're using it for and we'll give you our insightful, objective opinion on what you might need.
Thank you for considering Alford Services for Anna roll off dumpster rentals. We look forward to serving you.
Call Us!
Call us to discuss your roll off
need or cleanup project
11 Yard
$315
Up to 1.5 Tons
Perfect for homeowners doing small clean-up or renovation projects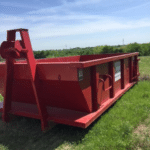 12′ x 7′ x 30"
5 day rental period - call office for additional details
Overages are billed at $65 per ton
Items not allowed: tires, oil, paint & batteries
Sign Up Online
20 Yard
$445
Up to 3 Tons
Perfect for doing moderate clean-up or renovation projects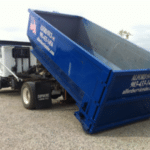 16′ x 7′ x 6′
Rental period varies – call office for details
Overages are billed at $65 per ton
Items not allowed: tires, oil, paint & batteries
Sign Up Online
30 Yard
$545
Up to 5 Tons
Perfect for contractors doing large clean-up or renovation projects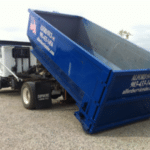 22′ x 7′ x 6′
Rental period varies – call office for details
Overages are billed at $65 per ton
Items not allowed: tires, oil, paint & batteries
Sign Up Online
11-Yard Roll-Off Container
Up to 1.5 tons
Dimensions: 13' x 8' x 3.8'

Rental period is 5 days -- call office for details & to schedule pickup

Overages are billed at $55 per ton

Items not allowed: tires, oil, paint & batteries
20-Yard Roll-Off Container
Up to 3 tons
Dimensions: 22' x 8' x 3.8'

Rental period depends on application – call office for details

Overages are billed at $55 per ton

Items not allowed: tires, oil, paint & batteries
30-Yard Roll-Off Container
Up to 5 tons
Dimensions: 22' x 8' x 5.5'

Rental period depends on application – call office for details

Overages are billed at $55 per ton

Items not allowed: tires, oil, paint & batteries