Denton Roll Off Container Rental
Alford Services has a Denton roll off container rental just for you! When you have a large project going on, it's important to choose the right size dumpster and the right company to deliver it to you! Having a place to throw away garbage helps keep your project on task and your work space clean and picked up. You'll be happy with our roll off dumpster service in Denton TX and so will your neighbors!
Why Alford Services is a Top Choice for Denton Dumpster Service
Alford Services is a family owned and operated company that has been serving the area for over two decades. We work with residential, commercial and industrial customers who are in need of a Denton roll off dumpster rental or pick up services for large items like appliances and swingsets. With friendly, hard-working staff members and on time deliveries/pick-ups, our dumpster service is sure to impress!
Here are a few reasons for choosing us.
Free quote
Affordable pricing
Variety of sizes
Deliveries in all weather
Locally owned and operated
Excellent service
Saving Money on a Roll Off Container Rental in Denton TX
Perhaps most important is that our Denton dumpster service is not a broker or a nationally owned company. Brokers, in particular, end up charging more for their dumpsters, when really, they are just middlemen. Put your trust in Alford Services for great prices, great service and Denton roll off container rentals that we actually own.
Here are a few more tips for saving money on a roll off dumpster rental in Denton TX.
Donate or sell items before loading up the bin
Avoid renting a dumpster that is too small
Consider sharing a bin with a neighbor and splitting the cost
Compare apples to apples on your quote
Alford Services has your back – and your trash. Call us today for a free quote on a Denton roll off container rental.
11 Yard
$315
Up to 1.5 Tons
Perfect for homeowners doing small clean-up or renovation projects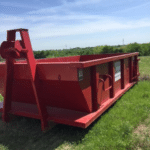 12′ x 7′ x 30"
5 day rental period - call office for additional details
Overages are billed at $65 per ton
Items not allowed: tires, oil, paint & batteries
Sign Up Online
20 Yard
$445
Up to 3 Tons
Perfect for doing moderate clean-up or renovation projects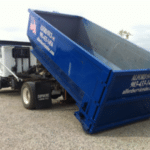 16′ x 7′ x 6′
Rental period varies – call office for details
Overages are billed at $65 per ton
Items not allowed: tires, oil, paint & batteries
Sign Up Online
30 Yard
$545
Up to 5 Tons
Perfect for contractors doing large clean-up or renovation projects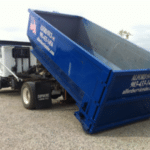 22′ x 7′ x 6′
Rental period varies – call office for details
Overages are billed at $65 per ton
Items not allowed: tires, oil, paint & batteries
Sign Up Online